Hey! Welcome to my little piece of the internet!
I'm Diana, the founder & owner of Serenity Vibes Yoga and Holistic Wellness & My Oily Madness!! I'm super passionate about sharing what I know about holistic wellness practices with other like-minded people who want to create a healthier, balanced lifestyle. I enjoy helping others work toward developing a vibrantly fierce mind, body & soul through holistic wellness practices that are centered around their personal abilities and interests!
Her

e's a little bit about me:
I'm a mom of 3 awesome kids, 3 cats, a dog and chickens. My fiance, Andy, is a super talented Arborist who owns & operates his own business called, Josephs' Tree Service! He is amazingly supportive and makes it possible for me to be a free spirit and do what I love.
I am accredited & certified in Hatha & Vinyasa Yoga , I'm an Usui Reiki Master/Teacher, Seichim Reiki Master/Teacher, Crystal Reiki Master/Teacher, Crystal healer, and I am ordained as a spiritual healer. I have also taken continuing education courses on Holistic Weight Control, a CBD Labcannamist course, Nutrition, Chakra balancing, Aura cleansing, Sound healing, Mastering The Art of Tarot, Astrology, Reflexology, EFT Tapping, Holistic Herb Gardening, Garden Designs, and I am currently taking two intensive courses to become a certified aromatherapist and herbalist. If you can't tell, I'm super passionate about a variety of holistic wellness practices and I try using all natural things to support myself and my family!
My Oily Madness is my small business which consists of my Handmade Gemstone & Diffuser Jewelry, Leather and wire wrapped jewelry, other handmade accessories, home decor items, Dreamcatchers, macrame plant hangers, wall hangers, as well as other macrame designs and vinyl labeled products, all natural personal care products: Roll-ons, sprays, chapsticks, lotion bars, roll on lotion, candles, bath salts, sugar scrubs, and more! A variety of Gemstones, Sage, Palo Santo sticks, Tea, herbal satchets & more.
I am also an independent distributor with Young Living Essential Oils, l bartend on the side and own a Karaoke DJ-ing business!
Through holistic wellness practices we can live a healthy & happy life! So seize the moment and create your own path, one that leads to all the things you dream about, make goals and take leaps toward them. Live the life you wish to live, after all, life is an adventure and it will become what you make of it!
Find me on facebook and instagram!I have a group called Serenity Vibes Yoga and Holistic Wellness and I have a Business page for My Oily Madness! Links are at the bottom of the page!
Peace, Love & Light -Diana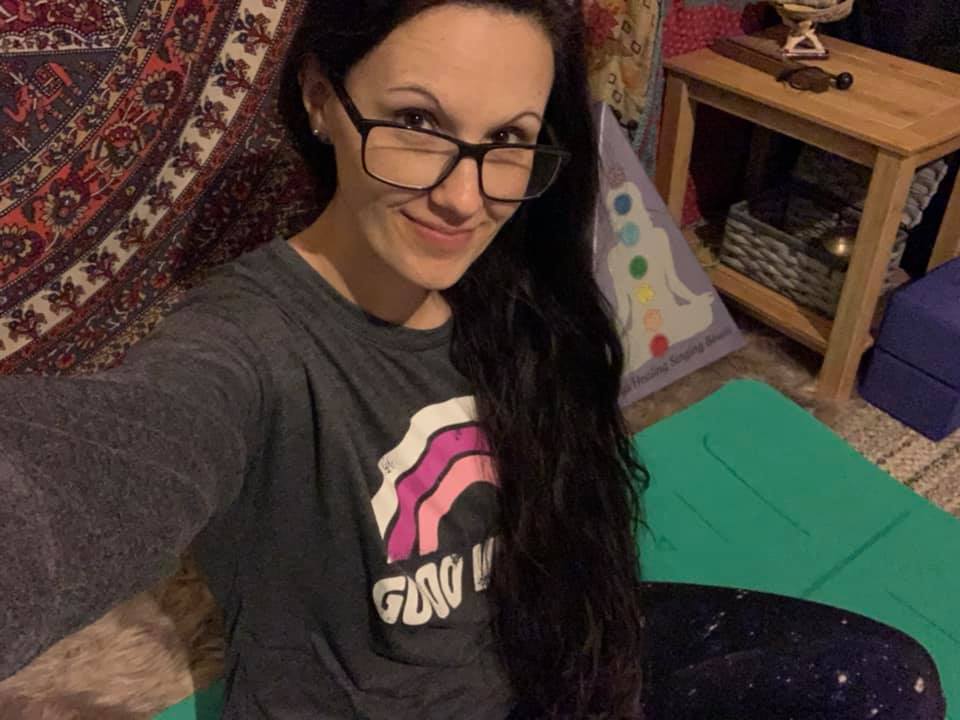 Serenity Vibes Yoga and Holistic Wellness!
Services Offered:
My classes are Hatha Yoga with a Vinyasa flow at a beginner/intermediate level. They are laid back and judgment free! Yoga practice is unique to each individual person, everyone's body is different, so everyone's practice is different. No one does the same yoga poses in the exact same way. So it's always best to go at your own pace and practice what is comfortable for you! It is, after all, your practice, your time to relax, to enjoy, and to breathe!
Class Variety offered:
1-on-1 classes by appointment only.
Private in person classes for friends and family that want to take a class together.
Weekly classes! By RSVP only!
I post updates and information about my weekly classes on my Facebook messenger chat thread and in my group, called Serenity Vibes Yoga and Holisitic Wellness. If you're on facebook and like to be added send me a message or an email and let me know. For those not on facebook I can do text updates per request, just send me your information!
Yoga Class Pri

ces:
My weekly scheduled classes are $10 per person and are 60 minutes long.
My 1-on-1 private classes are $20 and run for about 60 minutes long.
I take payment by Cash or Venmo.
Right now my weekly scheduled classes that I am offering are a 3-4 person max limit. They are held in my small yoga studio/room in my home. These classes are great for beginners as the class size is small. They are also great for a few friends or family members that want to RSVP and take a class together!
I hol outdoor classes, weather permitting, which are able to accomodate more people, as they are outside in the fresh air with plenty of room to spare! I will post updates for these classes in my weekly schedule as they are available.
The other services that I offer are:
Reiki Sessions
Crystal Reiki Sessions
Distant Reiki Sessions
Crystal Healing Sessions
Chakra Balancing & Aura Cleansing sessions
Aromatherapy support consultation
Tarot Card Reading Sessions
Session Prices:
$30 for 30 minutes
$45 for 45 minutes
$60 for 60 minutes
All my sessions are by appointment only, for more details send me an email or message!
I also offer Saturday workshops once a month surrounding a variety of fun things! They are RSVP only and prices vary depending on the activities planned. I post all my upcoming workshops once planned in my facebook group and chat thread.
The differnt workshops that will be coming up soon are:
Essential Oil Make-and-Take
Mandala Stencil Painting
Diffuser Bracelet Make-and-Take
Divination & Crystal Board Make-and-Take
Mala Necklace Make-and-Take
Make Your Own Dreamcatcher
and more to come!
I will also be offering Certificate Trainings in:
Usui Reiki Levels I, II, & III
Seichim Reiki Master
Crystal Reiki Master
Crystal Healing
Tarot card Master
Divination Practices
Sound Healing
Chakra Balancing & Aura Cleansing
and more to come!
Peace, Love & Light, Diana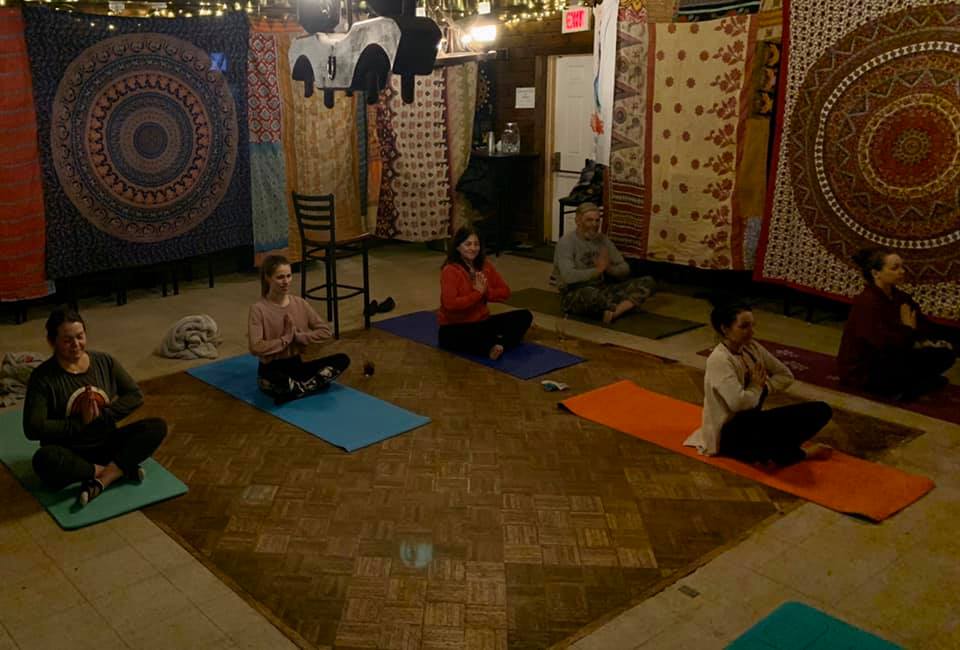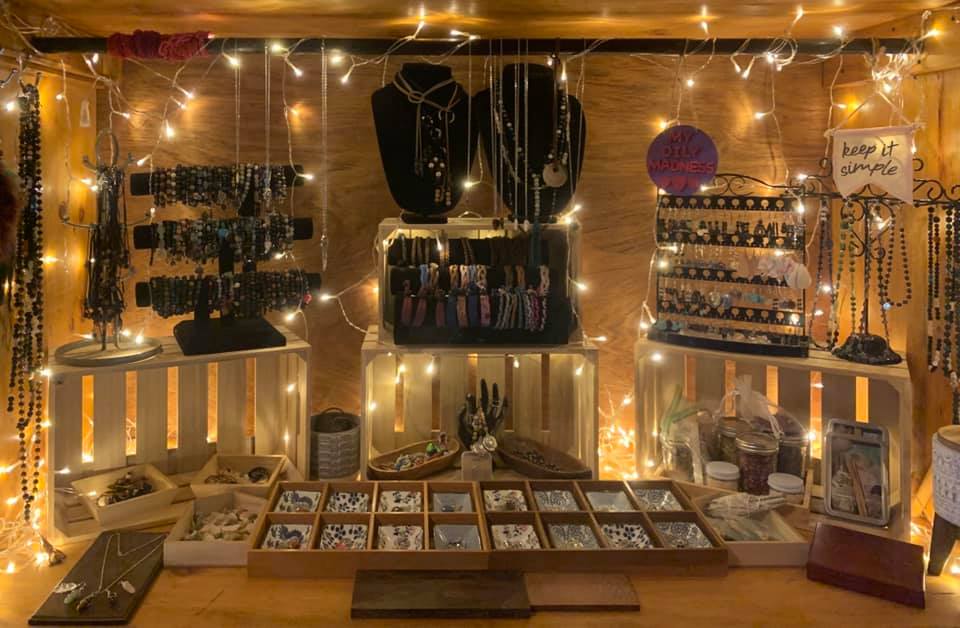 My Oily Madness is my other small business which consists of my handmade Gemstone & Diffuser Jewelry, Leather and wire wrapped jewelry, accessories, home decor items, Dreamcatchers, macrame plant hangers, wall hangers, as well as other macrame designs and vinyl labeled products. All natural personal care products: Roll-ons, sprays, chapsticks, lotion bars, roll on lotion, candles, bath salts, sugar scrubs, and more! Variety of Gemstones, Sage, Palo Santo sticks, Tea, herbal satchets & more.
Wearing custom designed gemstone jewelry that is infused with reiki energy can help to raise your vibrational frequency, as well as bring the properties of each specific stone to support the wearer.
My custom diffuser jewelry has an element to it that absorbs essential oils allowing it to hold and carry the scent of your favorite essential oils with you all day. For instance, the lava stones on most of my bracelets are very porous and will absorb the oil, as well as the leather made jewelry, and the felt pad in the diffuser necklaces. The scent can last up to a few days on each piece. It is a great way to take aromatherapy with you on the go in a stylish, discreet way.
I have many pieces made up already but I also make custom jewelry to order as well!
For more details, I have a Facebook Business page where I post pictures and information of my handmade items. You can also send me a message with any questions you may have! There is a link to that at the bottom of this webpage listed as My Oily Madness.
Peace, Love & Light, Diana
"Reiki Session's"
"The reiki session that I experienced with Diana was truly relaxing and magical. For being someone who is constantly working, it was the perfect thing that I needed to unwind and leave the stresses of daily life behind. The atmosphere was beautiful with fairy lights and tranquil music, the table was so comfortable and warm that I could have stayed there for hours. Diana is such a beautiful, amazing person and I highly recommend her Reiki Session's for a peaceful, relaxing escape from this busy world."
-Cybil Perry
"I had my first EVER Reiki Session with Diana. She explained everything thoroughly before she started. The atmosphere was calm and peaceful with music, essential oils diffusing, and soft lights. What I experiance during my session went above my expectations. There are no words to describe just how comfortable and relaxed she makes you feel. She is amazingly gifted and very knowledgeable. I left feeling totally relaxed. I highly recommend Diana!"
-Courtney Anne
"Yoga Sessions"
"Being in Diana's Yoga class really helped me to relieve stress and relax my mind. The atmosphere is very serene and colorful and I loved hearing the melodies of the chakra singing bowls. She made it easy for me to focus on my breathing and to reconnect my mind with my body. If I could do yoga with Diana everyday I would!"
-Cybil Perry
"I have done quite a few classes with Diana and they have all been wonderful. The environment is very inviting and relaxing..... perfect for mind and body. Diana is amazing and her longer workshops are a perfect girls day get together!"
-Shauna M.
"Diana has helped me in more ways than one. When I leave her yoga classes I feel so happy and relaxed. I have noticed that my body is becoming a little more flexible too! My goal is to be able to bend over and touch my toes without bending my knees and I know continuing with Diana's classes, I will be able to reach my goal sooner rather than later."
-Rachel H.
"I can not express how grateful I am for Diana and her hour yoga sessions. I leave feeling light and like all of my stress melted away. Diana is attentive to ensure positions are being transitioned into and held properly so we do not hurt ourselves as we are beginners. I would highly recommended Diana! I look forward to my next yoga session the second I leave!"
-Danielle B.
"Diana's yoga class is so relaxing to attend, she explains, shows, and does every move with us. She takes her time and never rushes through. She makes everyone feel comfortable and will help fix something if you need it. She will show modifications if needed too. After leaving her class you feel soo relaxed, anyone is able to take this class!
-Amanda B.
"I absolutely loved taking a yoga class with Diana! Her demeanor is very relaxed and positive, I always leave feeling refreshed. My body and my mind have both benefited from taking the classes. I'd definitely recommend taking a class to everyone!"
-Kylie P.
"Serenity Vibes Yoga Class gave me just what I was looking for: it allowed me to relax, settle my thoughts and work on my mobility and flexibility. Diana is a person with a really calming voice. I thoroughly enjoyed it and will definitely come back!"
-Rachel M.